Sidewinders alum Grehan reflects on NCAA journey, roots in the sport
---
---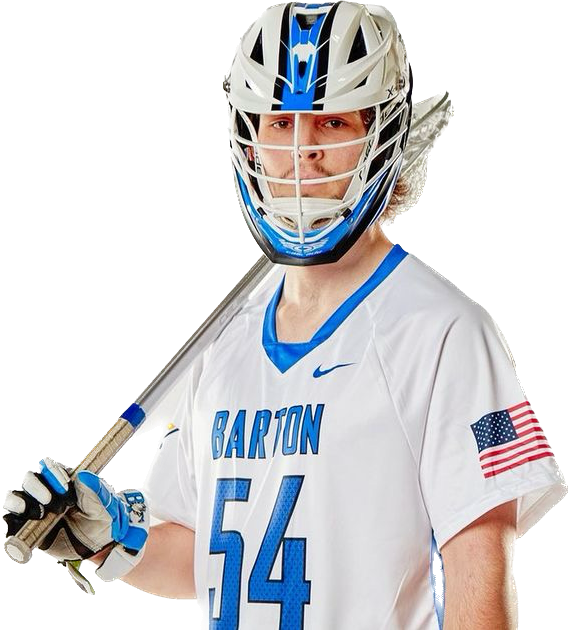 ---
As a kid, Kale Grehan loved the physicality of hockey. From the ages of eight to ten, the defenseman was the biggest kid on his team and "would just run people over and get tons of penalties." His passion for contact soon brought him to lacrosse and he hasn't looked back since.
Grehan played box lacrosse for the Sidewinders. His first shift, he "absolutely laid some kid out," and the play was met with cheers. It was the affirmation he needed, a reminder that the fastest game on two feet was meant for him.
"A guy on my team who played lacrosse was like you should just come play lacrosse, it's rough, you'll probably like it. I asked my parents for years, and finally when I was 12, they were like sure. I think the physicality was definitely what made me stick with the game," he recalls.
"My first practice I loved it, so that summer I tried out for the provincial team just to get extra coaching and to pick up other things about the game, and I ended up making the team. That first nationals was my second year of peewee, so U13. That really sparked my love for the game and then I played for Team Manitoba every year after that."
Grehan made quick improvements in the sport, simply "by having a stick in your hand all the time."
"My parents to this day still yell at me when I'm carrying a stick around in the house and dropping the ball on the hardwood. But it made me a better player. I think it's unique to any other sport, that you're able to practice 24/7 by just having a stick in your hand."
His first coach with the Sidewinders was Glenn Tinley, an active member of the Red River Lacrosse Association who's coached all throughout the community. Glenn's son Zach, a year younger, was also on that team, and 2024 will be a full circle moment, as the duo will suit up together for Barton College, an NCAA Division 2 field program based out of North Carolina.
Grehan, who prides himself on his defensive communication and stick skills, recently completed his rookie season down south, where the Bulldogs came from behind to win their first-ever Conference Carolinas Championship.
Down by five in the third and having scored just once in the first half, Barton rallied for a 9-8 victory in an all-time classic.
"It was a crazy experience. Honestly I wasn't nervous at all. Our team culture at Barton is so tight," Grehan reflected.
"We'd been there before in a lot of games, and with our star attackman, it was his last college game. He came up to me and one other guy and was like 'we're not losing this game.' Right after that we scored two back to back goals. And then our faceoff guy scored his first-ever goal in any lacrosse game and our momentum just carried."
Grehan's commitment to North Carolina is thanks in part to Luc Magnan, a Pine Falls native and member of the National Lacrosse League with the Halifax Thunderbirds. Magnan teaches at The Hill Academy in Ontario, a boarding school near Brampton, Ontario that's well known for helping aspiring lacrosse players earn NCAA opportunities.
Grehan is one of those players. He took his talents to The Hill for his senior year and the rest is history.
"During COVID we had an outdoor lacrosse camp. There were a bunch of restrictions, but [Magnan] came out, and I just went up and introduced myself, so we kind of had a relationship from then on. When COVID hit and there was no lacrosse, I reached out to him because I knew he worked at The Hill and helped out a lot of players with their recruiting process. Within a week he'd given me the resources in order to make it to The Hill, and he offered up his home to me and two other guys. We all lived in his basement last year which was a really fun experience."
Grehan hadn't played field lacrosse prior to attending The Hill. He originally committed to the school as a long pole, but switch to offensive middy shortly after joining the team. He'll play attack for Barton next year, showcasing his versatility and IQ.
'I just ripped it as hard as I could'
Along with winning the conference championship, the 6'1", 200-pound Grehan also checked off a personal milestone on February 11, when he scored his first career NCAA goal against Young Harris.
"I was standing on the sideline the whole game. I didn't get in very much, and I was just thinking about how our offence runs, and I was watching the Young Harris defence and I'm like as soon as we dodge and sweep across top I'm just going to fade back and I'm going to be wide open," he recalls.
"I finally got out there, and we turned the ball over right away. We got the ball back and right away, [midfielder] Ian Howard, he's from North Carolina, he dodges across the top and feeds it to me. I was wide open. I just ripped it as hard as I could, I didn't even aim and luckily it went in."
Grehan has been on a lot of teams, and travelled a lot of places during his lacrosse career, but there's something special about having roots in Manitoba. The tight-knit bonds that are formed carry weight, especially as you get older.
"I think Manitoba has something very unique because it is such a small community. You know everyone you're playing against, and I think that's something that should be valued when you're going to play on provincial teams. Just knowing that we have the luxury of being able to practice as a full team all the time and knowing who you're playing against, I think we should really value that culture and having everyone on board playing the same kind of lacrosse."